If you see this text, you need to download the adobe flash player. You can continue using our site without the adobe flash player.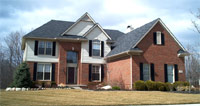 Foreclosures.cc
provides the most comprehensive list of foreclosures, preforeclosures, bankruptcy homes, and tax liens online. Our website provides homeowners, investors and real estate professionals with the nation's #1 foreclosure listing services. Our data is updated daily with the latest real estate listings as well any changes to older properties. Foreclosures.cc provides the help you need to make and find a smart real estate investment.
Our site provides information about buying foreclosures as well as all the distressed real estate listings across the country. Start your investment today by searching 1,000s of property listings with our 7-day free trial.